River Rafting
(02/26/03)

These are photos from a number of rafting trips I have been on. If you get the chance to do this at some time, I highly recommend that you do it. It is very, very, very fun. Do not take the whimpy trips (class 1-3). They suck. Take the roughest trip available. Class V is the highest you can go on (legally). You do not have to be experienced. There is a guide assigned to each raft to ensure nothing bad happens.

Typically, you show up at the raft place. They bus you up the river. You ride the river down. You have lunch. You ride some more. You get back on the bus. You agonize over if you want to pay $12 for each photo they took. Buy the photos. You will get another $12, but you will never have another chance to buy those photos. If you do not get all the photos, get the number of the photo place. They usually hold onto the photos for about 2 years. You can think about it.
---
The Arkansas River
Colorado

Royal Gorge: CLASS III - V Whitewater
Whitewater Voyageurs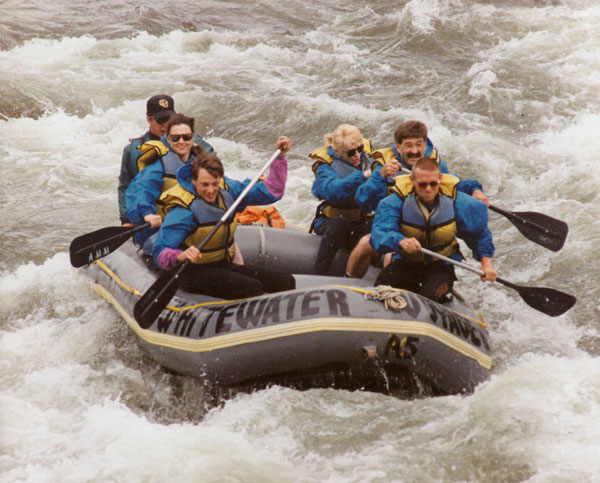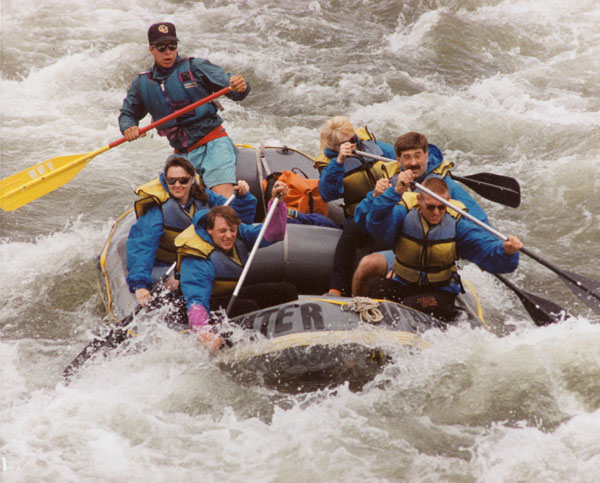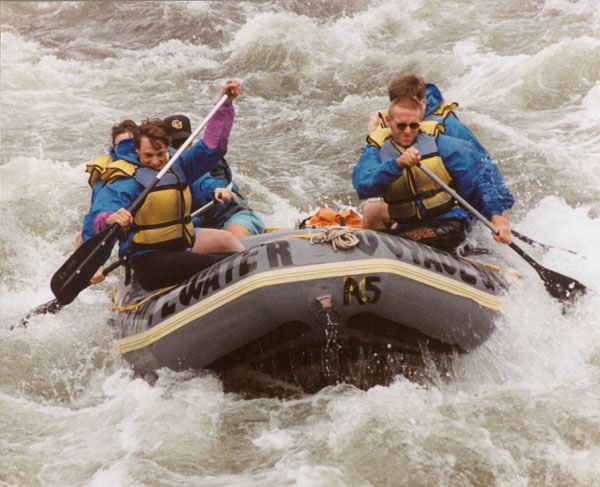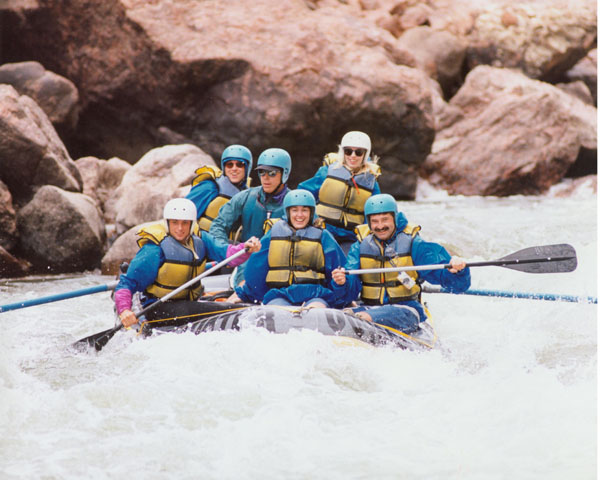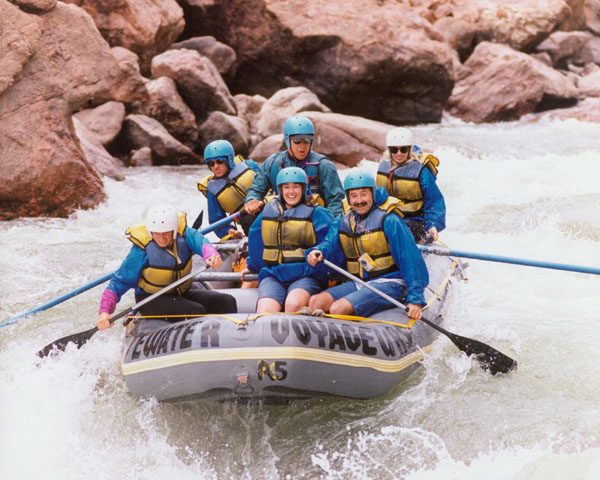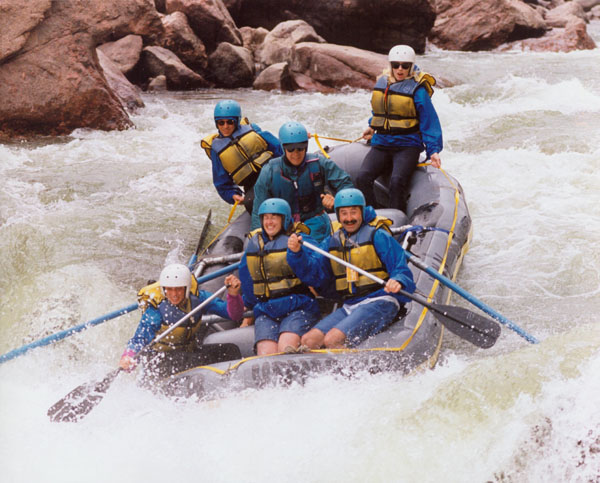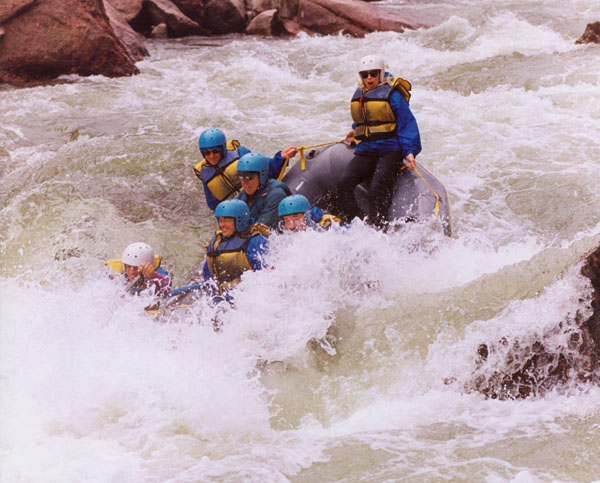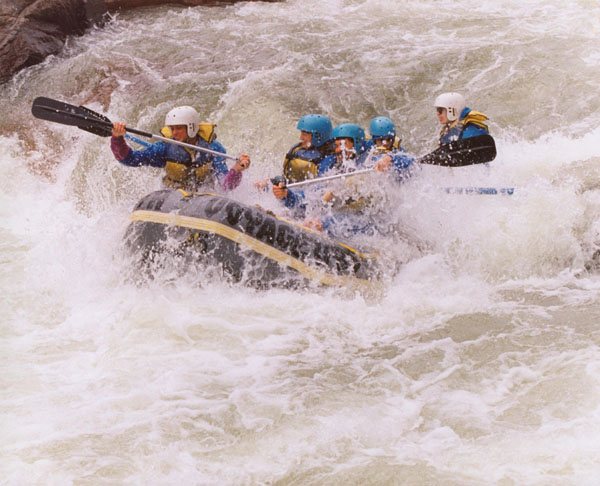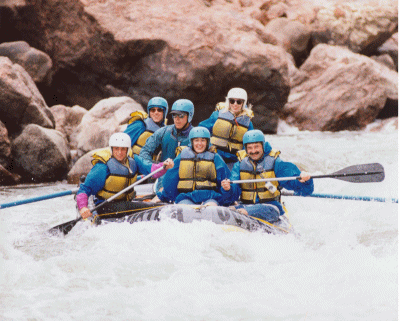 ---
The New River
West Virginia

The Lower New River: CLASS III - V Whitewater
Mountain River Tours

The Grand Canyon of the East! This section of river is considered to be a National Treasure! The New River boasts the most consistent flow of whitewater in the nation! 12 to 16 miles of Class III to V whitewater await as you paddle through a wide variety of rapids with names like "Surprise" and "Miller's Folly!" Breathtaking beauty and scenery surround you on these whitewater adventure voyages through the Gorge! Spring offers the rush of high water, while summer is surfin' WV and swimmin' time. Class III to V rapids make this the ideal raft trip for children and adults age 12 and older.

The Lower New River is anything but new! It is believed to be the second oldest river in the world. This section of river features our most popular trip for outdoor adventure big water rapid fun. Fayette Station Rapid on this section of the Lower New River was home to the World Rafting Championship portion for the slalom and spring events in 2001.

The New River boasts the most consistent northward flow of white water in the nation. Twelve to sixteen miles of Class III-V white water await as you paddle through a variety of rapids creating an adrenaline rush like no other river in the east . One of the biggest series of rapids known as "The Keeney's" drops 84 feet in a quarter mile. Other rapids found there are: Double Z, Greyhound Bus Stopper and Miller's Folley. Breathtaking beauty and rugged scenery surround you on this adventurous voyage through the New River Gorge with its towering sandstone cliffs that are world famous for rock climbing/rappelling. This trip is ideal for ages 12 and older. Enjoy a delicious deli style lunch served riverside with all the fixings.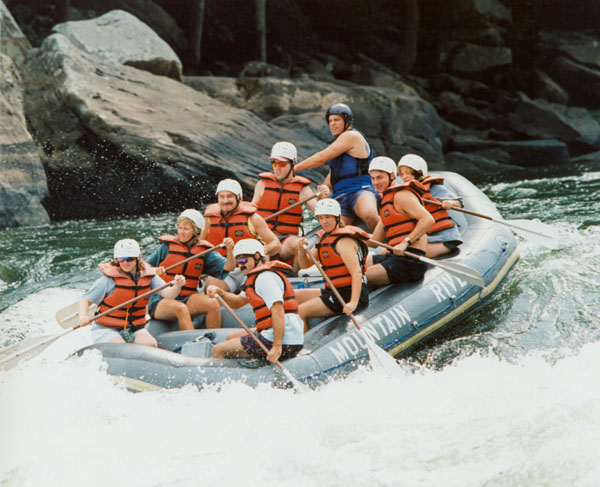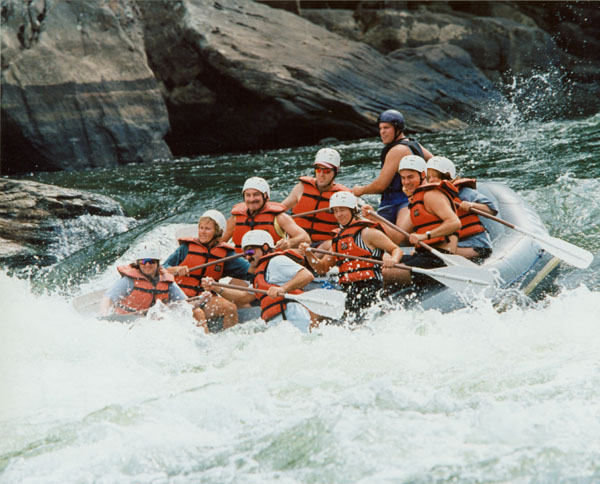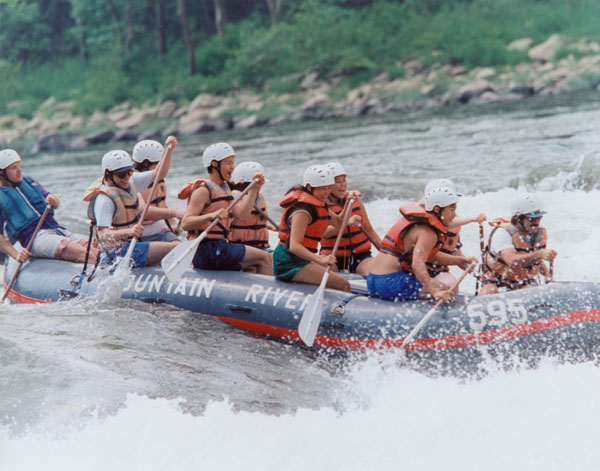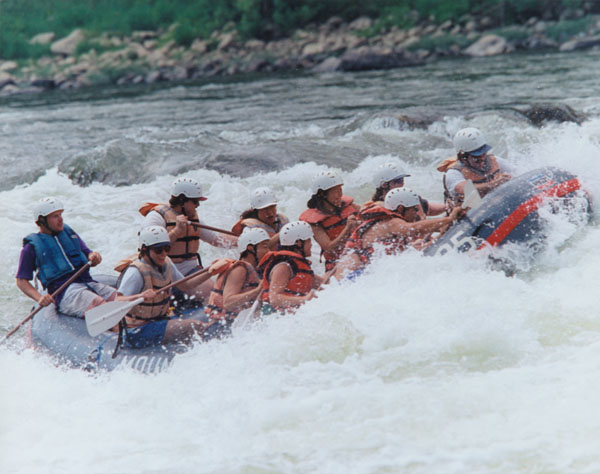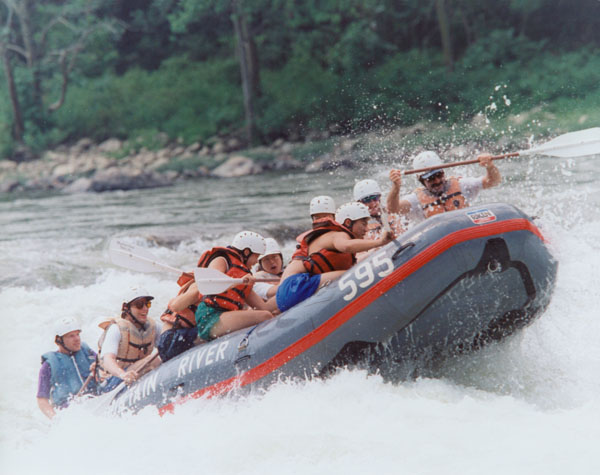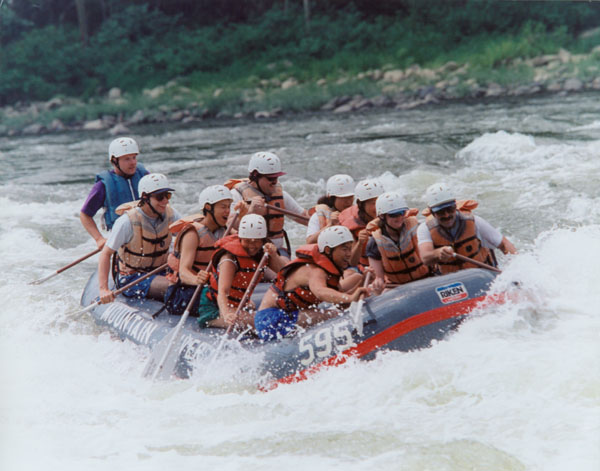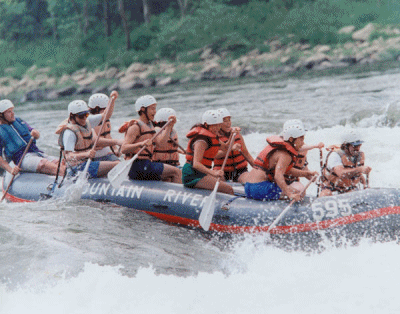 ---